Learn more about the shelter FLC operates.
Ho'olanani is our low-barrier shelter open to families. Find out more about our shelter, Ho'olanani which is located in Kahului, Hawaii.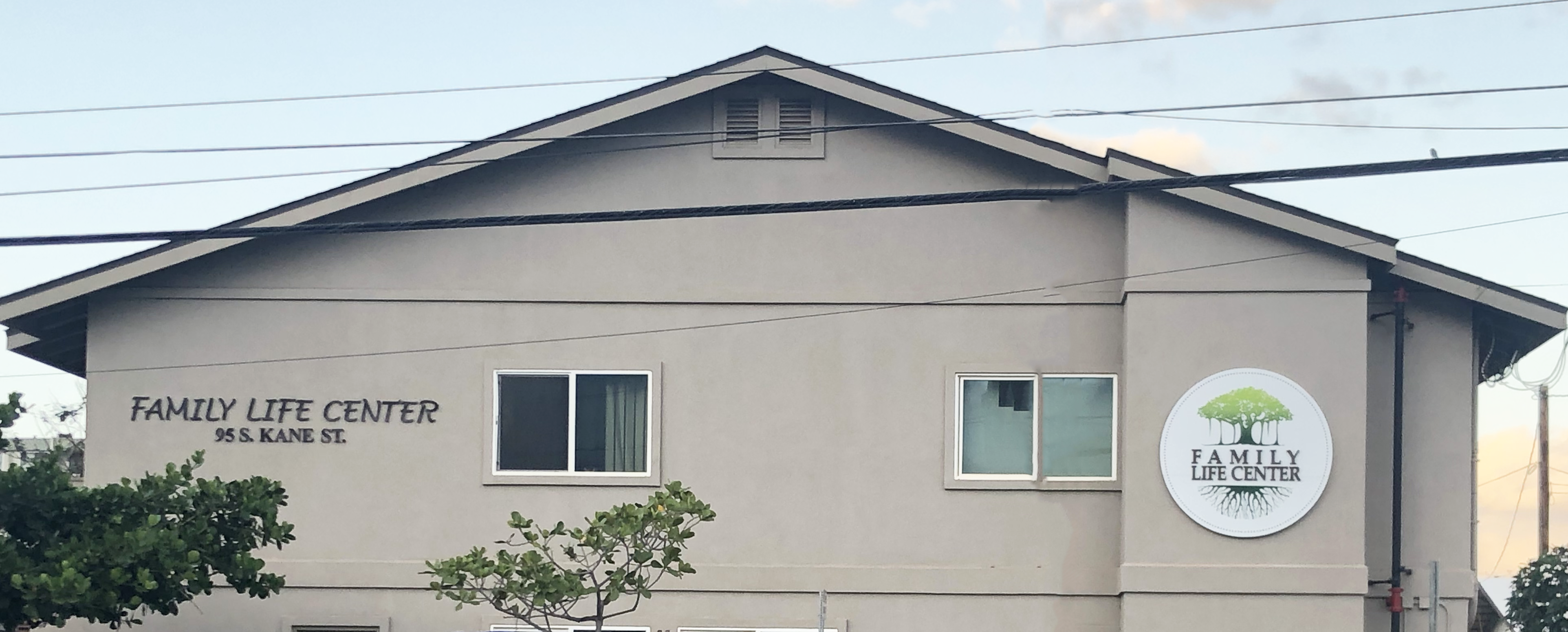 Family Life Center strives to stabilize the lives of people in their time of need by connecting individuals to a wide variety of supportive services that allow them to reconnect, heal, and succeed in life.
Very awesome family! Takes time/work, discipline, and faith to begin to see. Real love is not easy and requires sacrifice which almost nobody wants to hear nowadays cause people are weak. But, for those who are willing to step out of their comfort zone and make a change, this is da place!
Great people that really want to help people in need! Aloha Spirits is alive with all the staffs especially (three) of whom worked with me and my family. I have the privilege to use their services (Rental Assistance, Utility payment, and counseling) twice already, they are friendly, prompt, and down to earth people. LOVE IT. I recommend 100 percent to anyone needing help.
Kauai FLC was a helpful and pleasant experience. Grateful that they are available to the ones who need. Thank you so much, Makana K. ... you were respectful which meant so much to both of us.
The Family Life Center is a place for HELPing, giving, living, sharing,and most important thing is careing, the mens and womens that works their, they work very hard, Helping Homeless and Streets peoples and get them sheltered. Yessah 808 All Day, Every Day
Friendly, awesome staff. As good of work as they do, to me it's all about their friendly manner when receiving calls and their positive attitude when helping clients. Good job FLC!!
These people here will help you. They are hard working people. I know cause they help my family and I.
Very helpful and dedicated staff