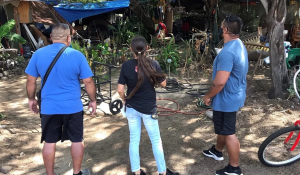 Our outreach team engages with people experiencing homelessness, who are disconnected from available resources. They may be living on the streets, in cars, in the bushes, or in emergency shelters. We assist them in accessing health, housing and social services. Even if we can't get them into shelter right away, we follow up with them, keeping in regular contact as we work together toward permanent housing.
The housing team provides financial assistance for individuals and families in need. Our Case Managers walk through the process to ensure a smooth transition from homelessness into permanent housing. With Rapid Rehousing, it is our goal to help them obtain permanent housing as quickly as possible, using a Housing First approach. This means we eliminate barriers to housing, such as sobriety requirements. After they are housed, we help them to develop a support network and connection to the community.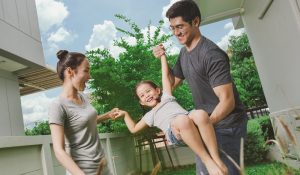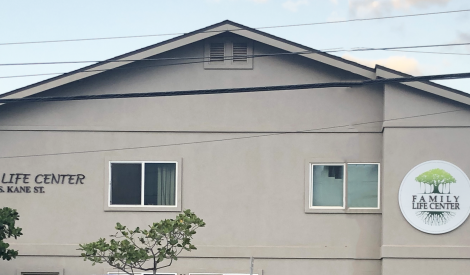 Family Life Center operates and partners with other organizations to provide emergency shelter. We prioritize shelter based on vulnerability and need. Our shelters serve as a stepping stone to permanent housing. 
While Prevention targets people at imminent risk of homelessness, Diversion targets people as they are applying for entry into shelter.
According to the National Alliance to End Homelessness, Diversion is a strategy that prevents homelessness for people seeking shelter by helping them identify immediate alternate housing arrangements and, if necessary, connecting them with services and financial assistance to help them return to permanent housing. Diversion programs can reduce the number of families becoming homeless, the demand for shelter beds, and the size of program wait lists.
Family Life Center exists to make a lasting impact on the community, to end homelessness, and to provide hope when it seems like there is none. 
"I came to FLC, fleeing from an abusive relationship. FLC not only gave me support physically, but also emotionally. I am so grateful for FLC for helping start the new year with a home and a new life."
Anonymous
Former FLC Client
"I have been reunited with my daughter and my life has been improving since I've been housed. Thank you, FLC."
Miranda
Former FLC Client
Great people that really want to help people in need! Aloha Spirits is alive with all the staffs especially (three) of whom worked with me and my family. I have the privilege to use their services (Rental Assistance, Utility payment, and counseling) twice already, they are friendly, prompt, and down to earth people. LOVE IT. I recommend 100 percent to anyone needing help.
Mainer
Former FLC Client
Love this place and the people that work here. So much aloha and they are so helpful. Help with deposit and first months rent. Even electric bills. Awesome!!
Robi
Former FLC Client
"If you ever question your value or your place in this world, remember how much good you have done for even just this one family. Please never stop fighting the good fight. You are HEROES!!"
"I love my new home. It is my first time feeling secure in a home and I am so grateful for FLC coming to my rescue. My children love our home and are doing well."
"Without FLC's support, my family and I might still be living in our car. I am so grateful to have a home for our son. We will never be homeless again."
Friendly, awesome staff. As good of work as they do, to me it's all about their friendly manner when receiving calls and their positive attitude when helping clients. Good job FLC!!
Phyllis
These people are whole hardheartedly friendly, the ALOHA spirit that I felt is beyond measurable. Their processes were authentic, un-stressful, and fast even when you do not have all the important supporting documents the will gladly advise you.
Mainer
Former FLC Client
Real people helping those in need.
Larry
These people here will help you. They are hard working people. I know cause they help my family and I.
Margie
Former FLC Client